Ancient Egyptian Queen Nefertiti is well-known for many reasons, one of them being that she had a long neck as well as an elegant and defined jawline. For centuries, women everywhere have been trying to achieve the same contoured appearance, but aging and weight fluctuations definitely make it difficult. One way to achieve improved jawline definition is through a nefertiti lift, an aesthetic technique named after the infamous queen herself. The nefertiti neck lift can help relax the neck muscles – which constantly pull down on the lower face and chin – and create a more youthful appearance. Below, we discuss the specifics of this cosmetic procedure, such as benefits, risks, recovery, cost, and so much more.
If you're looking to preserve your youthful appearance for as long as possible, look no further than the Med Spa at Silhouette Plastic Surgery Institute. Our wide variety of non-surgical procedures can improve the appearance of almost any cosmetic complaint you have: acne scars, stretch marks, spider veins, stubborn fat, the list goes on. Call 949-359-8397 to schedule an appointment with our team of beauty professionals today.
What is a Nefertiti Lift?
A nefertiti lift is a minimally invasive procedure that's designed to improve the appearance of the lower face, jaw, and neck with the help of botulinum toxin injections (AKA: Botox). This non-invasive treatment can be an effective alternative to a surgical facelift or neck lift.
The nefertiti neck lift is named after ancient Egyptian Queen Nefertiti who, among many other things, was known for her long and thin neck.
Cosmetic Benefits of the Nefertiti Neck Lift
Injecting Botox into the lower face and neck muscles may lead to the following cosmetic benefits:
Improve jaw definition
Improve the appearance of prominent neck bands
Lessen lines and wrinkles around the mouth
Smooth out dimples on the chin
Erase or reduce the appearance of drooping skin on the neck
Remove lines and wrinkles on the neck
How a Nefertiti Lift Procedure Works
First, let's break down the basics of Botox.
Botox injections contain botulinum toxin type A which stops the release of a neurotransmitter – acetylcholine – from axon endings at the neuromuscular junction. In simpler terms, Botox injections temporarily paralyze muscles, which can lead to both cosmetic and medical benefits.
So – how does Botox create an overall more contoured appearance in the lower face, jaw, and neck? The goal is to temporarily paralyze – or relax – the platysma muscle in the neck, which is a large muscle that covers almost the entire front side of the neck. The bands of vertical muscles start at the bottom of the face – around the chin – and extend all the way down to the collarbone. These neck muscles continuously pull down on the lower face, chin, and jaw. Overtime, this entire area can become wrinkled, saggy, and puffy.
Once your plastic surgeon discusses your aesthetic concerns and reviews your medical history, the nefertiti lift procedure is quick and painless. In fact, the entire process takes only a few minutes. Dr. Daneshmand will inject Botox in a few different spots in the platysma muscle about a half inch apart. Then he'll send you home so you can go about your day.
How Effective is a Nefertiti Lift?
This non-invasive procedure can be a safe and effective way to slow down the aging process caused by the constant downward pull of the neck muscles. In fact, one study claims that patients reported a 91% improvement in jawline definition and overall appearance.
Does a Nefertiti Neck Lift Create Permanent Results?
No. Similarly to other cosmetic procedures involving Botox, the anti-aging effects do wear off over the course of 6 to 12 months. In order to keep your neck and jawline taut, you will likely have to keep getting Botox injections on a regular basis.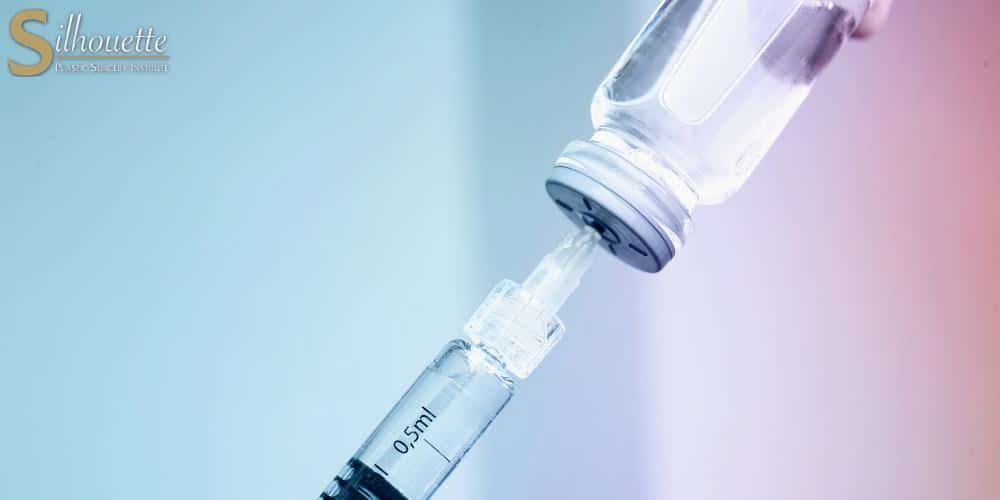 Who is a Good Candidate for a Nefertiti Lift?
Ideal candidates for a nefertiti neck lift include:
Those who have noticeable neck lines, wrinkles, or sagging
People who have very visible vertical muscles in the neck
Those who have a soft jawline
People who have noticeable chin dimples
You should not undergo a nefertiti neck lift if you:
Have any kind of ongoing infection
Are pregnant or breastfeeding
Have health conditions such as Eaton-Lambert syndrome or myasthenia gravis
Have mental health conditions such as body dysmorphia
Be sure to schedule an initial appointment with a board-certified plastic surgeon – like Dr. Daneshmand – so he can listen to your aesthetic concerns, review your medical history, and help you determine if Botox injections are the right cosmetic solution for you.
Nefertiti Lift Recovery
Because this type of neck lift is considered a nonsurgical treatment, recovery is generally quick and painless for most patients. After your Botox appointment, you can leave the clinic and go about your normal daily activities. You may experience some minor tenderness and swelling in the neck, but other than that, there is not much of a "recovery process."
Risks and Side Effects From a Nefertiti Lift
There is very minimal risk associated with a nefertiti lift, especially if you choose an experienced plastic surgeon to do your injections. However, Botox injections in the neck can lead to some risks or side effects:
Pain, tenderness, bruising, redness, and/or swelling in the treatment area
Headache
Difficulty swallowing
Weakness in the neck
Flu-like symptoms (fever, chills, etc.)
Botox contains botulinum toxin type A, which is technically a type of food poisoning. Botox injections are carefully created in a lab setting, where scientists sterilize and dilute the toxin so that there's little to no chance of causing a botulism infection in the body. Still, these types of infections can and do happen. If you experience flu-like symptoms and other concerning symptoms like blurred vision and difficulty breathing after your Botox injections, go to the ER immediately.
How Much Does a Nefertiti Lift Cost?
The cost of a nefertiti lift will depend on a few factors, such as your plastic surgeon's experience level, your geographic location, and most importantly: how many Botox injections you'll need for your desired results.
According to a site called RealSelf – where plastic surgery patients discuss their experiences and results – the average cost of Botox is around $490. It's important to keep in mind that you may need to get Botox injections every 6 months to 1 year. So you could spend more than $1,000 every year to maintain the results of your nefertiti neck lift.
Additionally, keep in mind that health insurance likely will not cover this procedure because it's considered medically unnecessary. The only time health insurance may cover Botox injections is if they're used to treat a legitimate medical condition, such as hyperhidrosis or migraines.
If you want to know how much your nefertiti lift will cost at our Bakersfield Med Spa, be sure to call us and make an appointment.
Alternatives to the Nefertiti Neck Lift
Botox injections can only do so much to create a more defined jawline. If you have major sagging in the lower face or neck or even a double chin, you may require surgery to properly lift the skin and deliver the aesthetic results you want.
Silhouette Plastic Surgery Institute offers many types of surgical procedures that can improve the appearance of the lower face, chin, and neck, including:
Our Bakersfield Med Spa also offers Coolsculpting, which is another minimally invasive procedure that can literally freeze and kill fat cells. The FDA has approved several different treatment areas for Coolsculpting, including the chin and jawline area. Be sure to ask Dr. Daneshmand if Coolsculpting would be a better option for you and your aesthetic goals.
Call the Med Spa Silhouette Plastic Surgery Institute Today
If your self-confidence is suffering due to lines, wrinkles, or sagging in the neck area, you may be a good candidate for a nefertiti lift. For more than 30 years, board-certified plastic surgeon Dr. Daneshmand has been helping his clients feel more confident and beautiful through all sorts of cosmetic procedures. He can do the same for you too. Call 949-359-8397 to schedule an appointment at our Bakersfield Med Spa today.