Bakersfield Laser Skin Resurfacing
Laser Skin Resurfacing Treatment in Bakersfield, Orange County, & Riverside
If you're looking for perfect skin, you've come to the right place. At our Bakersfield Med Spa, we offer multiple treatments that can certainly lead to beautiful, healthy skin.
Laser skin resurfacing works by using highly controlled skin damage in order to stimulate your body's natural repair response processes. After laser skin rejuvenation procedures, clients will see the growth of new and healthy skin.
Our skin resurfacing treatments can address wrinkles, skin texture, hyperpigmentation and scars.
Dr. Daneshmand is an experienced board-certified plastic surgeon who is passionate about boosting confidence in all of his patients through Bakersfield laser skin resurfacing or other cosmetic surgeries. To schedule an appointment and learn more about the CO2 laser resurfacing cost at our clinic, call us today at 949-359-8397.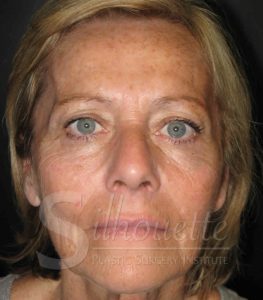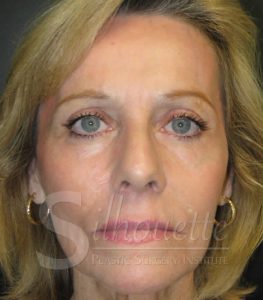 What is Laser Skin Resurfacing?
Laser skin resurfacing is a cosmetic procedure that can reduce facial wrinkles, blemishes, scars, and various skin texture issues. Basically, laser resurfacing procedures eliminate the top layers of damaged skin so that new skin cells form and create younger, smoother, more beautiful skin over time.
How Does Laser Skin Resurfacing Work?
Any type of cosmetic surgery or procedure can be scary if you don't know what to expect. So we will walk you through the whole process so that you can feel at ease during your appointment.
Laser skin resurfacing is an outpatient procedure that generally takes up to two hours. Dr. Daneshmand will begin by giving you a local anesthetic or topical numbing cream in order to make the procedure as comfortable as possible. He will then clean the parts of the face that will undergo treatment and begin using ablative or non-ablative lasers, depending on the skin treatment you chose. Lastly, Dr. Daneshmand will cover the treated skin with dressings and instruct you to clean the area daily. 
Benefits of a Laser Skin Resurfacing Procedure
Laser skin resurfacing can improve skin texture flaws, such as:
Fine lines and wrinkles on your face
Chickenpox scars
Stretch marks
Skin that's non-responsive after a facelift
Age spots
Spots from sun damage
Liver spots
Yellowish or grayish skin tones
Warts
Birthmarks
Large nose pores
Types of Laser Skin Resurfacing
There are 3 types of laser skin resurfacing: CO2 lasering, erbium lasering, and fractionated CO2 lasering. Dr. Daneshmand has extensive training and knowledge with all these skin treatments so he'll tell you which one is best for your skin concerns.
Carbon Dioxide (CO2) Laser Skin Resurfacing uses ablative lasers to carefully eliminate outer layers of the skin without damaging it with excessive heat. A CO2 laser treatment can create flawless skin by improving texture, tone, and age-related blemishes as well as softening fine lines. 
Erbium Laser Skin Resurfacing uses non-ablative lasers and can treat moderately deep lines on the entire face. This treatment may be the best option for those with darker skin. Patients who undergo this laser treatment generally experience fewer side effects and recover faster than those who undergo the CO2 skin treatment.
Fractional CO2 Resurfacing uses intense pulsed light to tighten the skin and trigger more collagen production. Because fractional lasers go deeper into the skin, the chances of longer healing and scarring are generally higher than the other laser treatments.
Laser Skin Resurfacing Procedure
How to Prepare for a Laser Skin Resurfacing Procedure
You need to prepare before undergoing laser skin resurfacing. Dr. Daneshmand will prepare you by reviewing your medical history and performing a physical exam to ensure that you're a good candidate for the procedure. Then, he will likely tell you to:
Take specific medications before your procedure, for example, antiviral medication if you struggle with herpes around your mouth. You may also have to take other medications depending on your specific medical conditions.
Stop taking specific medications like Aspirin, acne medications, and other anti-inflammatories due to the risk of excessive bleeding after cosmetic procedures.
Avoid sun exposure a few weeks to a few months before your procedure because it can negatively affect your skin's pigmentation after the laser procedure. If you spend time in the sun every day, make sure to ask Dr. Daneshmand about how to best protect your skin.
Quit smoking a few weeks before and after your procedure because the harmful chemicals in cigarettes can certainly impact healing. Additionally, smoking can increase your risk of side effects and complications from laser skin resurfacing.
Stop using specific skin products because some ingredients can raise your risk of side effects. Make sure to discuss your daily skincare routine and products with Dr. Daneshmand and he will tell you which products are safe and which ones aren't.
What to Expect After Laser Skin Resurfacing
After a single laser treatment, your face will likely be red, swollen, itchy, peeling, and raw as the skin heals. Dr. Daneshmand will likely prescribe pain killers and give you specific aftercare instructions to ensure that you and your skin are as comfortable as possible during the healing process. It's important to clean the treated areas of the face 2 to 5 times a day and then apply cream (such as Aquaphor) or antibiotic ointment. Although it may be tempting, absolutely do not pick at your skin while it peels and heals. You could cause an infection, delay the healing process, or cause more damage. You may also use an ice pack on your face throughout the day to minimize pain and swelling.
Lastly, don't use any skincare products that aren't approved by your doctor (because they could further irritate the already irritated skin), and don't wear makeup until your skin heals. You can expect the skin to heal within one week to one month, and you will likely need 1 to 3 treatments to achieve desired results.
Am I a Good Candidate for Laser Skin Resurfacing?
If you have active acne breakouts, sagging skin, darker skin tones, or deep wrinkles, laser skin resurfacing may not be the best treatment for you. Additionally, your doctor may discourage laser resurfacing if you have:
Taken Amnesteem, an acne medication, in the last 6 to 12 months
A weak immune system or an autoimmune disease
Previously struggled with keloids
Previously undergone radiation treatment
Had laser resurfacing treatments many times before
Struggled with new or frequent cold sores 
Ectropion, which basically means that one or both of your eyelids turn outwards
Side Effects of Laser Skin Resurfacing
Side effects and complications of laser resurfacing treatments can include:
Acne breakouts, which can be treated and controlled with a skincare routine that's recommended by your doctor
Skin infection, which can be treated and controlled with an antibiotic ointment after your treatment. 
Cold sore or herpes reactivation, especially if you receive laser resurfacing around your mouth. If you tell Dr. Daneshmand about your history of cold sores before your procedure, he can take steps to help prevent a reactivation following your procedure.
Hyperpigmentation. It's possible the treated area and surrounding tissue can darken as it heals. If this happens, be sure to tell Dr. Daneshmand and he may recommend a safe bleaching agent for your skin.
Milia which are small white bumps on the skin. You can remove milia bumps by gently cleaning your skin with a washcloth. 
Prolonged redness. Most patients who undergo laser skin resurfacing will suffer from red skin during the healing process, but it should go away within a month. If it doesn't, be sure to tell Dr. Daneshmand.
Scarring is certainly possible if you don't carefully follow all after-care instructions.
Swelling is very common after this skin procedure but gradually disappears during your recovery time.
CO2 Laser Resurfacing Cost
According to 2020 data from the American Society of Plastic Surgeons, the average CO2 laser resurfacing cost is $2,509. Meanwhile, the average cost for non-ablative laser treatments (such as Erbium laser resurfacing) is $1,445. It's important to remember that most health insurance doesn't cover cosmetic procedures because they are elective procedures. Laser skin resurfacing costs certainly vary from clinic to clinic, so it's best to discuss this with your doctor prior to your procedure. 
Orange County Laser Skin Resurfacing
At the Med Spa at Silhouette Plastic Surgery Institute, we believe in making sure your beauty lasts a lifetime through our wide variety of cosmetic surgeries and procedures. For more information on how we can make you feel more beautiful, call us today at 949-359-8397.
Other Skin Procedures We Offer: