Maybe you just had a dramatic weight loss or you're recovering from childbirth and your breasts don't look how they used to. As a result, your self-confidence is lower than it should be. If you're in this situation, maybe you're wondering: how much is a boob job in California? The answer to this question depends on many factors including your geographic location, the type of breast surgery you want, your health insurance coverage, and so much more. In this blog, board-certified plastic surgeon Dr. Daneshmand at Silhouette Plastic Surgery discusses all the factors that go into pricing breast surgeries. If you're ready to schedule a free consultation with him in order to get the breasts of your dreams, call 949-359-8397 today.
Types of Boob Jobs
Before we discuss the average cost of breast surgery, it's important to note that there are several different types of breast surgeries to choose from depending on your aesthetic desires. Some procedures require implants while some require fat grafts. Some make the breasts bigger while some make the breasts smaller. Naturally, all of these cosmetic surgeries vary in price.
At Silhouette Plastic Surgery Institute, we offer all of the following breast procedures and so much more.
Breast Augmentation
When most people think of a boob job, they think of breast augmentation surgery. This cosmetic surgery makes the breasts bigger and perkier, either through silicone implants, saline implants, or a fat transfer (AKA: fat grafting). The cost of this procedure will vary based on implant type and implant size. Many plastic surgeons also suggest a combination of fat grafts and implants for a breast augmentation procedure depending on the patient's aesthetic goals. Combining these two cosmetic procedures will likely come with a higher price tag.
Breast Reduction
A breast reduction procedure is reserved for women who have large breasts or men who have large pecs. Many women with large breasts undergo this procedure due to back pain and low self-confidence.
Areola Reduction
Not only is it possible to change the shape and size of the breasts, but it's also possible to change the shape and size of the nipples. Some women may undergo this surgery because their areolas grew from pregnancy, breastfeeding, or general weight gain and it greatly impacts their self-confidence. Additionally, some women just have naturally, puffy, noncircular, inverted, or asymmetrical areolas that they want to fix in order to boost their confidence.
Breast Lift
A breast lift is also called a mastopexy. This surgery fixes sagging breasts by tightening and removing excess skin. As a result, patients will have perkier, younger-looking breasts. A breast lift is common among older women or those whose body has changed from pregnancy, breast feeding, or weight changes.
Breast Reconstruction
Breast cancer survivors often undergo breast reconstruction to improve the shape, size, and overall appearance of their breasts. Some breast cancer survivors have no breasts due to a masectomy, while some are missing breast tissue in one or both breasts. Whatever the situation may be, this surgery restores confidence and beautiful breasts to those who need it.
Breast Revision
Breast revision surgery is designed to fix botched breast procedures, remove implants, or fix capsular contracture.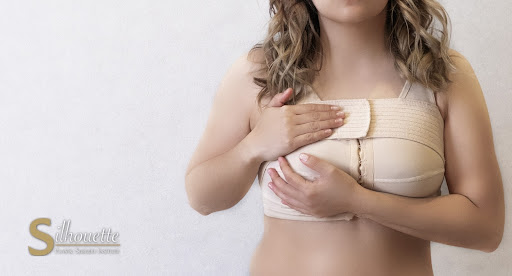 Cost Factors for Breast Surgeries
When undergoing breast surgery, it's important to remember that you're not just paying for the surgery itself. You're also paying for:
Surgeon fees
Medical tests to ensure that your body can handle a cosmetic surgery
Local or general anesthesia costs
Operating room facilities
Saline breast implants or silicone breast implants
Pain medications during your recovery
Post-surgery expenses, including compression garments and drainage tubes
Additionally, the final cost will vary depending on your geographical location and your surgeon's experience. The best way to get an exact price on the breast surgery you want is to call your clinic and schedule a consultation with your board-certified plastic surgeon.
How Much Does Breast Augmentation Surgery Cost?
So how much does breast augmentation cost? Your surgeon's fee will vary depending on whether you get implants, fat grafting, or both.
According to 2020 data from the American Society of Plastic Surgeons, the average cost of breast augmentation is $4,516. It's important to note that this price excludes all of the aforementioned expenses such as anesthesia fees and hospital fees. So in reality, you may be looking at breast augmentation costs of $6,000 to $12,000.
Silicone Breast Implants Cost vs. Saline Implants Cost
The type and size of implants that you choose for your breast augmentation surgery will certainly impact the price.
Silicone implants are much more expensive than saline-filled implants, for example. This is because silicone implant manufacturing costs are much higher than saline implants. Women can also choose gummy bear implants for breast augmentations. Gummy bear implants have a silicone shell and a gel or saline filler. They are generally more expensive than both silicone and saline implants.
A 2018 report from the Institute of Healthcare Policy and Innovation at the University of Michigan states that many surgeons charge patients an implant fee that's similar to the implant manufacturing cost. According to that report, these are the price ranges for implants from cheapest to most expensive.
Saline Implants: $250 to $700 per implant
Silicone Implants: $700 to $1,000 per implant
Gummy Bear Implants: $1,350 per implant
Additionally, it's important to remember that breast implants need maintenance over the years. Breast implant surgery is often not a one-time surgery. Sometimes the implants shift, burst, or suffer general wear and tear over the years. This means that you may have to undergo several breast surgeries over the course of your life. Some breast implant procedure patients also suffer from capsular contracture, which is when scar tissue forms around the implants. When this happens, patients generally need to undergo breast revision surgery. All of these factors are important in calculating the actual long-term cost of breast augmentation.
Cost of Fat Transfer to the Breasts
Some women prefer a fat transfer over implants in order to augment their breasts. Some women augment their breasts with both implants and fat grafts.
The price of fat grafts depends on how many cc's of fat tissue your surgeon is injecting into each breast. Most plastic surgeons recommend injecting 25cc to 400cc of fat tissue into each breast. According to the American Society of Plastic Surgeons, each syringe of fat tissue costs about $2,508. Once again, this price excludes all other aforementioned surgical fees.
How Much Does Areola Reduction Surgery Cost?
According to a site called RealSelf where plastic surgeons and patients across the U.S. discuss their cosmetic surgeries, the average cost of areola reduction ranges from $3,050 to $6,650 as of April 2022.
How Much Does a Breast Lift Cost?
According to 2020 data from the American Society of Plastic Surgeons, a breast lift can cost approximately $5,012.
How Much Does a Breast Reduction Cost?
The American Society of Plastic Surgeons states that the average cost of a breast reduction in 2020 was approximately $5,913.
How Much Does a Breast Reconstruction Cost?
According to thousands of plastic surgery patients on RealSelf, the average cost of a breast reconstruction is approximately $15,200. It's important to note that breast cancer survivors who've endured a mastectomy may receive partial or full coverage for this procedure. This is all thanks to the Women's Health and Cancer Rights Act (WHCRA) passed in 1998. If you're a breast cancer survivor who wants a breast reconstruction, be sure to check your coverage with your health insurance policy.
How Much Does Breast Revision Surgery Cost?
According to thousands of plastic surgery patient reviews on RealSelf, the average cost of breast revision surgery is $8,175. But the price can range from $2,600 to $13,550.
Does Health Insurance Cover Boob Jobs?
Most of the time, no. Health insurance generally doesn't cover most boob jobs because they're considered elective, not medically necessary procedures. Some health insurance policies even exclude breast diseases. In other words, if your implants affect your health, your insurance still won't cover the procedure. But as previously stated, if you're a breast cancer survivor, your health insurance policy may cover the cost of whichever breast surgery you choose.
Ask Your Surgical Facility About Financing Options
Because breast augmentation surgery and other breast surgeries are some of the most common types of cosmetic procedures, many clinics make them as affordable and accessible as possible. Clinics can do this through payment plans and medical credit cards like CareCredit, for example. Be sure to ask your doctor about their financing options before you undergo your cosmetic procedure.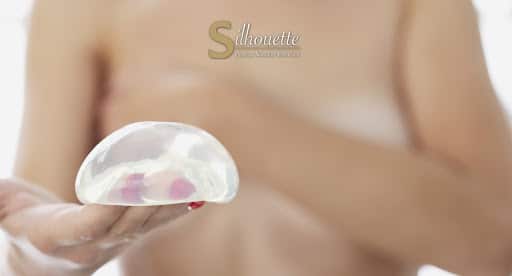 Call Silhouette Plastic Surgery Institute Today
Breasts that you're not happy with can make your self-confidence plummet. That's why board-certified plastic surgeon, Dr. Daneshmand, is so passionate about breast implant surgery and other breast surgeries. He has more than 2 decades of experience in giving his patients the bodies they want and deserve. He can do that for you too. Call 949-359-8397 for a free consultation.