Internal Bra Breast Lift in Bakersfield, CA
You've probably heard of a regular breast lift, but have you heard of an internal bra breast lift? The internal bra technique is a fairly new cosmetic breast surgery. There are dozens of different surgical techniques out there to improve the shape, size, and overall appearance of the breasts, but the internal bra technique is special because it gives a patient's breasts the same support as a push-up bra.
Board-certified plastic surgeon Dr. Daneshmand has over 30 years of experience in boosting his patients' confidence through cosmetic surgery. He regularly performs breast augmentation surgery, breast reduction surgery, breast reconstruction surgery, and so much more. Call our Orange County plastic surgery center at 949-359-8397 for a free initial consultation today.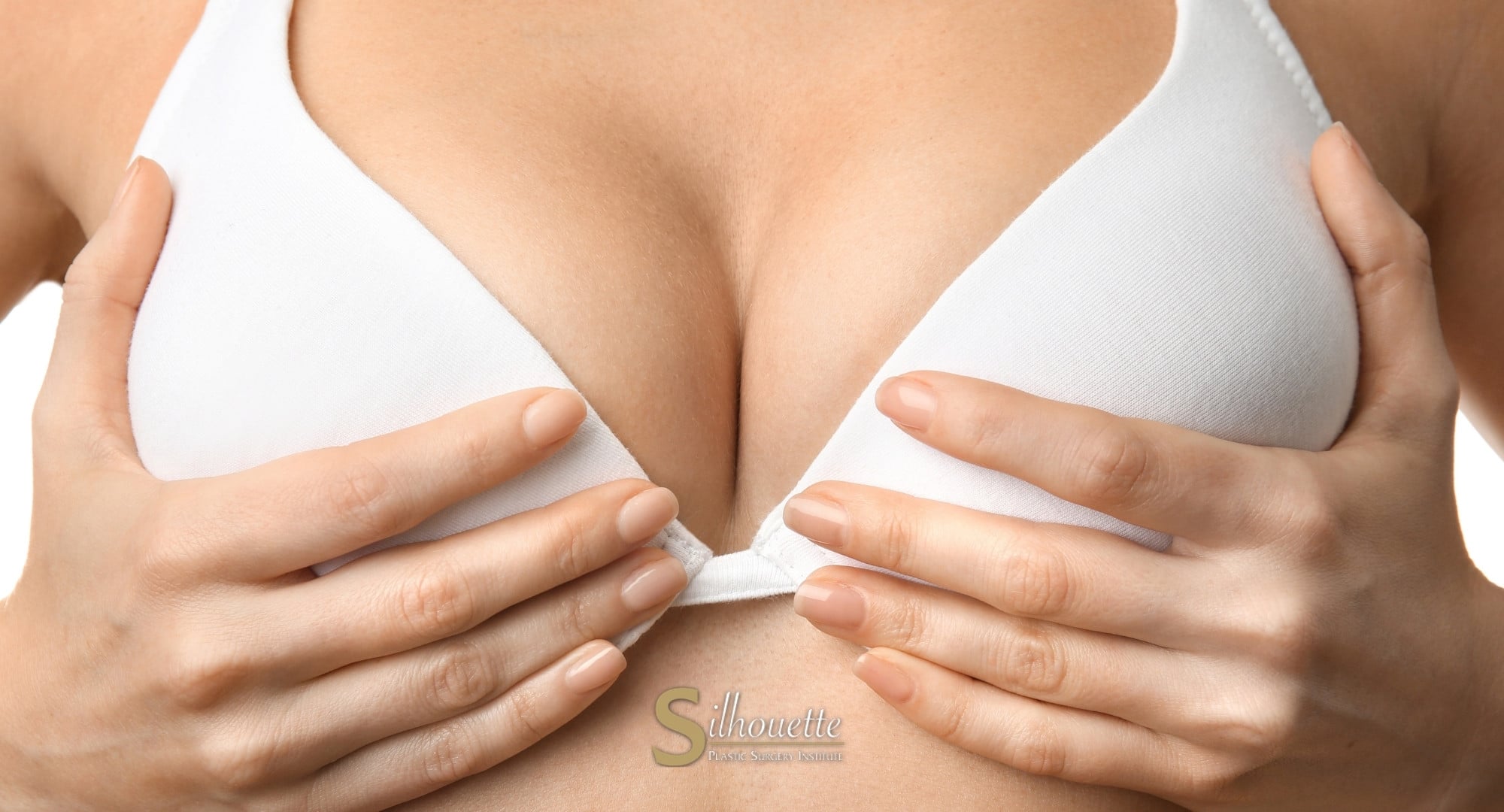 What is an Internal Bra Breast Lift?
This new internal bra technique is designed to improve breast sagging through the use of a breast implant called GalaFLEX mesh. Think of this surgical procedure as getting a pushup bra implanted into your breasts. Patients who undergo this procedure receive all the benefits that a supportive bra would provide: perky, shapely, and youthful breasts.
How Does the Internal Bra Work?
Before undergoing any type of cosmetic breast surgery, it's important to know how it works. The internal bra works due to a special type of breast implant called GalaFLEX mesh. It's important to note that this internal bra is not made out of silicone like many other types of breast implants. Instead, it's made out of a knit material called P4HB monofilament fiber which is strong, flexible, and easily absorbed by the body. 
Dr. Daneshmand will secure this knit tissue to your chest wall during surgery. Over the course of 12 to 18 months, your natural breast tissue will absorb this knit implant. This absorption will create optimal breast shape and prevent further breast sagging (also called breast ptosis). 
The body will break down the knit implant into carbon dioxide and water during the absorption process. The body breaks down regular stitches (and the threads used in a thread lift) in the same way. While this is happening, the body will create collagen and elastin in the same area of the breasts. These proteins are necessary to create strong, beautiful, youthful skin. So while the GalaFLEX mesh implant technically isn't permanent, its effects stick around for years.
Breast Lift vs. Internal Bra Breast Lift
An internal bra breast lift is similar to a regular breast lift in that it can provide a perkier breast shape. The difference lies within the surgical techniques. During a breast lift surgery, Dr. Daneshmand generally removes extra skin, tightens breast tissue, and moves the nipple up. There are generally no breast implants involved in regular breast lifts. 
Meanwhile, during internal bra surgery, Dr. Daneshmand will insert a surgical implant called GalaFLEX which looks like the cups of a push-up bra. This new surgical technique provides internal support, keeping the breasts perky and shapely even without a regular bra.
Benefits of the Internal Bra
Not only does the internal bra provide better breast support, but it can also improve many other breast issues and insecurities including:
A double bubble from silicone breast implants
Breast rippling from silicone implants
Uneven breast shape and size
As you can see, the internal bra technique is frequently used for breast implant revision. So if you're currently unhappy with your implants from breast augmentation, schedule a free consultation with Dr. Daneshmand. He may recommend this technique during your breast revision surgery in order to fulfill your aesthetic and health goals.
Am I a Good Candidate for the Internal Bra Breast Lift?
If you've endured pregnancy, breastfeeding, a failed breast augmentation, major weight changes from weight loss surgery, or just the natural aging process, you may benefit from the extra support that internal bras provide. 
Recovery From The Internal Bra Procedure
As the body heals from the internal bra technique, you may experience post-operative soreness or pain, swelling, and bruising for a few weeks. The entire recovery time may take anywhere from 4 to 6 weeks, and you will definitely have to take at least 1 week off of work. 
You will likely have drains in your chest area to aid in the healing process. Dr. Daneshmand will give you pain medications and specific instructions on post-operative do's and dont's. For example, you shouldn't wear a regular bra while you're recovering from surgery.
Infection is always a possibility following any type of surgery. If you notice a high fever, intense breast pain, redness, swelling, or pus coming from the surgical sites, you need to go to the doctor ASAP.
Can I Get an Internal Bra After Getting a Breast Augmentation?
Yes, you can get an internal bra with existing implants or you can get an internal bra during a usual
breast augmentation surgery.
The internal bra can provide additional support to new or pre-existing implants in order to prevent future sagging.
Do I Still Need to Wear a Regular Bra After Getting an Internal Bra?
While the internal bra procedure creates breast support internally, it's still important to wear a bra regularly once you've fully healed from surgery. All breasts, even ones that have undergone cosmetic breast surgery, are subject to the effects of aging, gravity, and weight gain and loss. All of these factors weaken the natural breast tissue and skin, eventually leading to sagging. If you want the results of your internal bra to last as long as possible, it's best to continue wearing a supportive bra most of the time.
How Much Does an Internal Bra Cost?
Because the internal bra technique is still fairly new and uses a more expensive type of breast implant, this surgery will likely cost more than your average breast lift. Depending on where your clinic is located, how much experience your plastic surgeon has, and whether you're getting an internal bra along with silicone implants, this procedure could cost anywhere from $3,000 to $15,000. It's important to note that most health insurance companies do not cover the cost of cosmetic breast surgery because it's generally considered an elective surgery. The only type of breast surgery that health insurance will cover is
breast reconstruction
for breast cancer survivors. This is all thanks to the
Women's Health and Cancer Rights Act (WHCRA) of 1998.
All in all, the best way to find out for sure is to call Silhouette Plastic Surgery Institute, schedule an appointment, and ask about specific
boob job costs.
Call Silhouette Plastic Surgery Institute Today
At Silhouette Plastic Surgery Institute, we're proud to offer the latest and greatest in cosmetic surgery. Our goal is to boost every patient's confidence once they walk through our doors. For more information on how our board-certified plastic surgeon, Dr. Daneshmand, can make you feel more beautiful, call
949-359-8397
today.